The Alaskan Malamute Assistance League is proud to announce the recipients of the 2014 Christenson Award! The aim of The Christenson Award is to recognize those people who are always there, working and volunteering beyond the call of duty, yet are seldom in the limelight. Congratulations to all the recipients!
Liz Markham Caron – Texas Volunters for AMAL
Savannah was a perky active senior when her owner dumped her in a high kill shelter. Liz Markham Caron, herself recently widowed, agreed to provide a temporary foster home for her. And then Savannah was diagnosed with ovarian cancer. Temporary respite became a full time commitment and Liz stepped right up to provide hospice care. She agonized with Savannah through multiple surgeries. She researched holistic remedies and supplements and cooked special meals for Savannah, who became known as the Queen – this in addition to managing a veterinary medication and treatment schedule at a vet clinic that required a Texas length car ride to access. Liz gave this old girl, who was 10 at intake, 7 years of quality life. She held Savannah in her arms as she went to Rainbow Bridge. The Queen never doubted that she was loved during that long seven years. You could see that in the love each felt for the other that last sad time.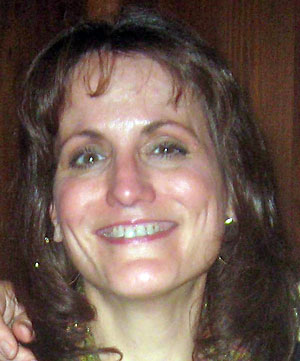 Jan Mitchell – Taysia Blue Rescue
Jan is an unsung hero of Taysia Blue Rescue. She can be counted on at a moment's notice to jump in her car and drive for hours to save a dog from a regional shelter. She doesn't like the 'spotlight', she prefers to fly under the radar, but with 80% of all the dogs in our care coming from a radius of 3 hours or more away from Omaha, she is critical to Taysia Blue. Because of Jan's dedication to these dogs, we don't have to expend the time and energy to piece together transports so we can focus on other needs.
Last year she personally drove and donated over 4700 miles, this year she has logged just shy of 3000.
She fosters the dogs that are difficult, the ones that no one else seems to want, she works with them tirelessly with the patience of a saint; she isn't in a rush to get them placed, but happy to make sure they are in the right home. She has devoted her life to her dogs, especially her Malamute Holly who passed away unexpectedly and Suka,her new rescued Malamute who brings her joy and laughter every day.
Jan is always there to give breed specific advice to new adopters and new volunteers, but most importantly, she is ready to jump in her car and save a life. I could text her now and she would answer with "when and where, I'm ready to go now".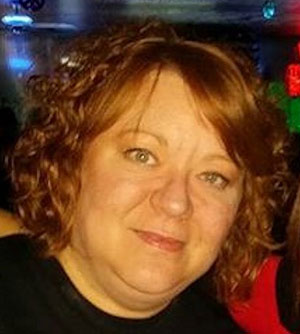 Holly Justice and Andrea Allen – Moonsong Malamute Rescue
Both of Moonsong's nominees for the Alaskan Malamute Assistance League's Christenson Award have been chosen as recipients for 2014 along with two other recipients from other AMAL affiliates. Holly Justice and Andrea Allen have both been invaluable to Moonsong with their help assessing, fostering, transporting dogs and more! Holly is still fostering Mesha for us. The aim of the AMAL Christenson Award is to recognize those people who are always there, working and volunteering beyond the call of duty, yet seldom in the limelight.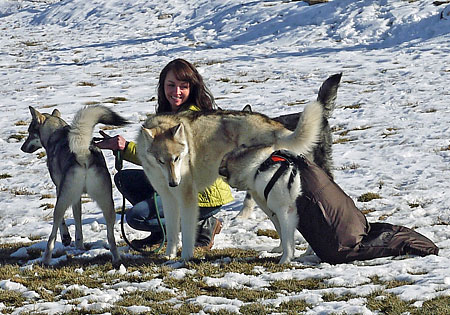 Holly Justice
Holly has been involved with malamute rescue for many years. She was a tireless volunteer for the IAMRA affiliate when living in Illinois. Then after moving to Utah she became involved with Moonsong, and has served as a volunteer, board of director, generous donor, and foster home. Holly opened her home and her heart to a very special needs girl, Mesha. Mesha required double amputation of her hind legs due to illness, but that has not deterred Holly from giving Mesha a loving and caring home. Even with 2 young children and 3 other dogs to care for, Holly has continued to help Mesha with finding and fitting various carts to help with her mobility. It has been over 2 years since Holly took Mesha into foster care. Dealing with a dog that will never be potty trained because of her medical condition can't be easy, but not once has Holly complained. She has assisted us with so many things in addition to her care of Mesha, we can't begin to thank her enough.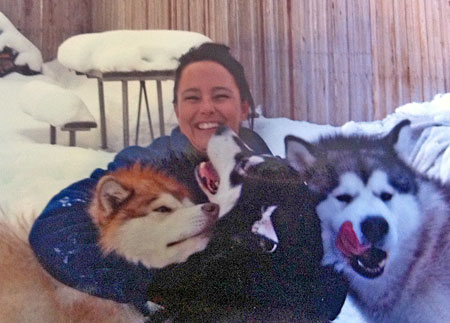 Andrea Allen
Andrea has been involved with the Alaskan Malamute breed for many years, and is the owner of Powerpaw Alaskan Malamutes Kennel in Utah. She has devoted her life to proper breeding of these gorgeous dogs. When the puppy mill bust of Mike Chilinski happened, we found out what strong stuff Andrea is made of. She immediately offered to help with foster care of many of the Aluk dogs, helped transport, and assisted us with information about lineage and disposition. She ended up fostering 6 of the Aluk dogs and not long after the dust settled from the Chilinski fiasco, Andrea continued to foster 7 more dogs for us. She even adopted one of the Aluk dogs. She continues to work tirelessly with Arctic Rescue in UT as a board member and active foster home. Many dogs were saved because Andrea would open her doors. We truly have lost count of how many dogs she has assisted over the last 2 and a half years.