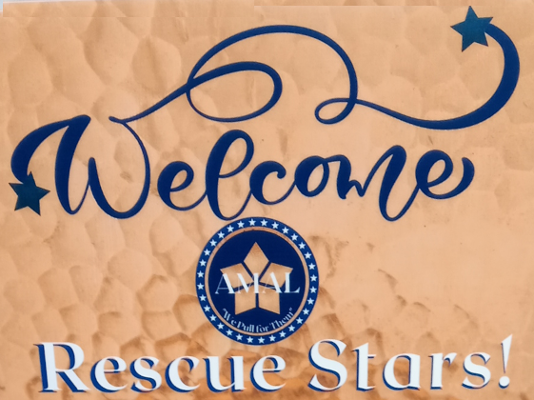 AMAL at the AMCA 2021 REGIONAL & NATIONAL SPECIALTIES
Our Rescue Showcase Stars came from local regional affiliate rescues and made us proud. The dogs were calm and paraded around the show ring with their handlers like naturals! Andrea Allen presented each rescue star dog & handler their awards. The stories were heartwarming and it was such a pleasure to meet the dogs and owners who've made such great efforts in rehabbing these dogs to be loving family pets…
Thanks to Sharon Huston for designing and preparing outstanding awards, memory books, and signage honoring our stars. Kudos to Miranda Murdoch for taking deliveries, preparing the welcome bags, donating delicious desserts, and winning the sled at the auction! And thank you, Andrea Allen, for storing and transporting sales items for the AMAL table.
This year's Christenson Award winners were Hal Negin, with WAMAL and the "Four Kennel Guys," from CHAAMP: Tim Camacho, Bob Hieronimus, Marlin Stauffer and Michael Bowers.
Our hearts go out to the Peel family with the loss of Patty Ann during the National week….she was a legend in the malamute show community and will certainly be
missed by many.
Next year's Regional and National Specialties is scheduled to be in Estes Park, in the Rocky Mountain Region, October 31th – November 5th. Rob Pratt is the Show Chair. We will keep you posted in the newsletters as details are conveyed. -Hope to see you there!"