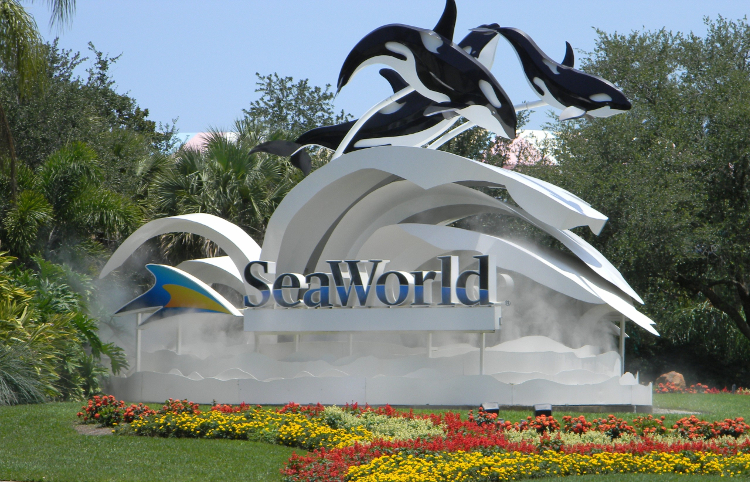 The Alaskan Malamute Club of America (AMCA) held its National Specialty Show at the Doubletree Hilton at SeaWorld Resort in Orlando October 28 to November 3. The show's attendance was lower than prior years, but show participants Certainly demonstrated enthusiasm! Show Chairperson Barb Salvadore did a great job overseeing the event and the activities occurred without issues. Best of Breed Winner was MBIS/MBISS TaolanQuest Flying Cloud and Best of Opposite Sex was BIS BISS Gch Kumata's Elevate Your Game. AMAL sends congratulations to them and the other winners! The international presence with dogs from Mexico, Spain, Canada, Italy, Russia, and Poland represented the breed nicely.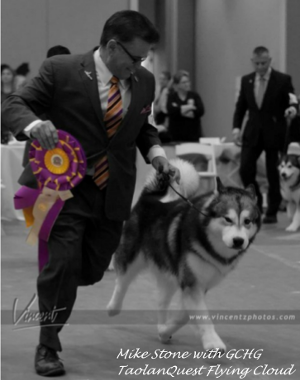 AMAL sponsored a wine tasting with our custom label wines to start the week on Sunday. The rest of the week we staffed show table sales, ran auction sales, and presented the Christenson Awards at the banquet. Best selling items this year were stickers, T‑shirts, pewter buckles, mal calendars, Pedigree CDs, and books. Donations to AMAL were lower this year; let's hope the affiliates and AMCA members plan to send more quality items for 2019 sales! We really need high value auction items.
AMAL had no participants for the annual Rescue Showcase so Sharon Huston helped us develop posters of the past year's three major rescue seizures in Gillette, Wyoming; Concow, California; and Foxworth, Mississippi. We included a printed summary of the rescue activities for people to review. Many AMCA observers commented on how difficult it was to view the pictures and see the poor conditions from which the dogs originated. They were grateful that rescues could offer rehabilitation support and re-homing. Kudos go to Moonsong Rescue, Alaskan Malamute Rescue of Southern California, MUSH, TAMR, CHAAMP, and GTS for their tireless efforts responding to these cases.
Saturday night at the banquet, Andrea Allen awarded the AMAL Christenson Awards. This year was a little different; AMAL announced a posthumous award given to WAMAL in honor of Janet Mendel-Hartvig. Dr. Mendel-Hartvig left her home in trust for WAMAL, hoping it could will be used to board rescue mals. The award recognizes her generous gift. AMAL presented a second Christenson Award to Cory Shaver, who lives at the GTS Northern Breed Rescue Ranch. Cory has been a one man show,
working with up to 40 dogs at a time overseeing, caring for them, administering medications, transporting (at a moment's notice), rehabilitating, and ensuring that adoptions wind up in a good match. He embodies the spirit of the award. Please check the Christenson Awards web page for details of this years winners!
Next year's event in the Central Region is scheduled to be held at the Capitol Plaza Hotel and Conference Center in Topeka, Kansas! The Regional will be held October 27, 2019 through October 29, 2019 followed by the National from October 30, 2019 through November 2, 2019. We will provide more details as they become available.
Sharon Nichols
2018 Rescue Showcase Chairperson